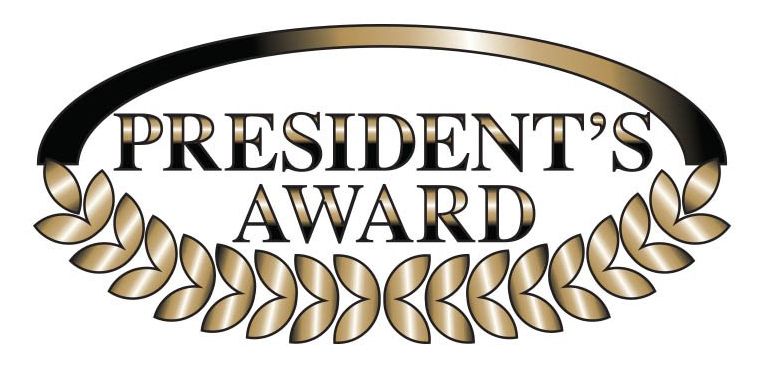 10 YEARS IN A ROW!

It is the official announcement of us winning our 10th President's Award in a row for 2018!  Thank you and congrats on another huge accomplishment.  
So what is the President's Award, you ask?
From the announcement:
"In order to achieve the President's Award, dealers must exceed customer expectations every day in every department. The pursuit of excellence is not for the faint of heart - it requires passion, tenacity and, of course, hard work. This prestigious award salutes those top-performing Ford and Lincoln Dealerships that embrace these philosophies, achieving among the highest levels of customer satisfaction - in both sales and service - in automotive retailing."
Ford Motor Company's President's Award recognizes and rewards dealers who have excelled in achieving superior Customer Satisfaction and are Blue Oval Certified.  The President's Award recipients exemplify commitment and resolve.  They understand what it takes to attain the distinction of a leader and can consistently exceed that level. 
What makes this award even more significant is that the customers are the judges.  Through a comprehensive survey, customers rate dealers on the basis of their Sales and Service experience.  Only 340 dealerships out of more than 5,000 are awarded this high honor.
What's all this really mean?  It means we make sure our customers are happy, because we want to, not because of an award.  It means that we know it takes teamwork to make this happen, including the people who answer the phone, our sales and Internet staff, service adviser's and technicians, office staff, parts and body shop staff - everyone plays a part in providing superior customer satisfaction.
So rest assured, we're on your side and we want you to be completely satisfied at Bill Knight Ford because we care about your experience.