Safe Driving Tips | Bill Knight Ford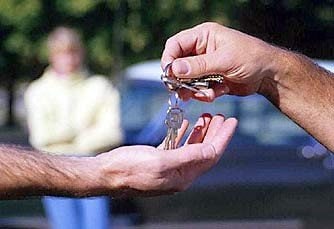 Bill Knight Ford
in Tulsa, OK., knows the importance of keeping your family safe while you are on the road. Safety is even more crucial when you have a teenager driving to school or work. There can be many distractions for teens while driving but we have a few tips that can help cut down on the risk of an accident.
Back to school driving tips from Ford
Most states limit the number of passengers new drivers can have in a vehicle. But even drivers who are allowed to carry passengers should focus on driving and keep their eyes on the road when talking. Remember, seemingly simple tasks can be distracting
Parents can set a good example by putting down the phone when driving, making only necessary calls using hands-free technology or after safely pulling over
Always buckle up and require all passengers to buckle up for everyone's safety
Remember that the faster you drive, the longer it takes to stop. Doubling vehicle speed can nearly quadruple the distance required to stop
Don't drink or use drugs, especially behind the wheel. Under-age use of alcohol and illicit drugs is illegal, and combining alcohol or drugs with driving can be deadly at any age.
Ford and teen driver
Parents who have a Ford vehicle equipped with MyKey technology can encourage teenagers to wear their safety belts, keep the radio volume down, watch their speed and pay attention to the road - not their cell phones - simply by programming the teen's key. It's an exclusive technology that is available on more than six million Ford and Lincoln vehicles.
Ford also is lead sponsor of Parent's Supervised Driving Program, a multi-state effort to help teens earn their graduated driver's license. The program is geared toward skill development and expanding the conditions and time teens drive with their parents prior to driving independently.
Parents can learn more about Driving Skills for Life at
www.drivingskillsforlife.com
and about Parent's Supervised Driving Program at
www.theparentssuperviseddrivingprogram.com
. Information about MyKey technology is available at
www.ford.com
.